1x 60 minute Natural World film for BBC2 & Animal Planet
Director / Cameraman
TX: 10th August 2011 on BBC2 @ BBC HD.
Narrated by Andy Serkis.
'a stunning film' – The Times
'an astounding feat of photography' – The Radio Times
Nominated for the Royal Television Society 'Best Cinematography' Award 2012
Nominated for 'Best Animal Behaviour' at Wildscreen 2012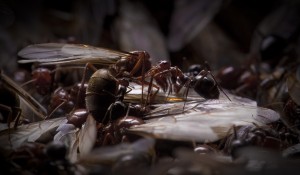 A groundbreaking film telling the story of the rise and fall of a colony of Honeypot ants in the deserts of the American Southwest. We follow the fortunes of a single queen from the moment she lands on the damp desert earth after her nuptial flight, through her fist eggs being laid, the growth of her colony to be a superpower and finally her brutal demise.
Filmed in exquisite detail, many aspects of these extraordinary ants lives are shown for the first time. We travel deep underground to witness the intimate and complex working's of our colony and see how these 3mm long ants cope with the harsh and unforgiving desert.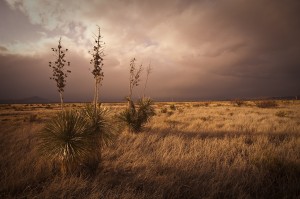 Shot over the course of two years, using a mixture of wild colonies in Horseshoe Canyon, Arizona, and sets built by the amazing Ray Mendez, we endured week after week of 4am starts, 40C temperatures, brushes with Mexican drug runners and living in a haunted house … this film is truly an epic!
Although a fair amount was known about this species of Honeypot ant (Myrmecocystus mimicus) much of the behaviour I saw and filmed was undocumented and little understood. I spent hundreds of hours in the field just watching the ants and trying to figure out what they were doing, and trying to piece it together into a story.
Here is a BBC Wildlife Magazine article about honeypot ants in general which features some of my photographs.