Personal Profile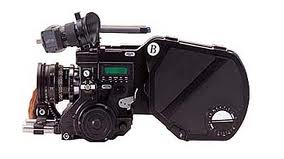 I have always been interested by art and science and my career as a wildlife film-maker and photographer gives me a perfect blend of the these two passions. Directing and producing my own films in the last couple of years has also provided the opportunity to try to tell complelling stories about the natural world.
I prefer to work with natural light for my stills photography, and I am interested in trying to represent the natural world in abstract, rather than figurative, ways.
My other main passion is music, I have played the guitar for over 20 years and am fascinated by the construction and evolution of all kinds of stringed instruments. I mainly play jazz, gypsy jazz, blues and fingerstyle guitar. Through school and university I've been in several bands and made two records. I always travel with a 'baby' guitar on filming trips … which I play to a very average standard.
I'm fanatical about sport and played cricket at county level at school, and before the arrival of our two little boys I played in the Oxfordshire League. I also used to race for Oxonian Cycle Club and was in the top 10 in the county over 10 miles with a personal best of 21m 06sec. I'm still an obsessive cyclist and am constantly trying to claw my way up the local Strava rankings. I am part of the Witney Rugby Club U14's coaching team and am in the process of gaining RFU coaching and referee qualifications.
I am married to Julie, who is beyond wonderful and an NHS trauma nurse. We live in Oxfordshire with our two fantastic boys; Max & Felix, 8 guitars, a viola, 3 violins, a mandolin and some bees.