Photography
I specialise in natural history, landscapes and informal portraiture. I have reached the semi-finals or finals of the BBC Wildlife Photographer of the Year competition on eight occasions, with over 30 different images.
My photographs have been used to illustrate numerous books, articles and calenders including the National Geographic and BBC Wildlife Magazine calenders in 2005 and 2006 and a selection of my panoramic images were used in promotional material for the Hasselblad X-Pan camera.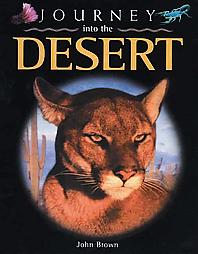 My first book, A Journey into the Desert – a photographic children's book about desert ecology – was published by Oxford University Press in 2002.
"Lavish illustrations provide color photos of everything from gila monsters and turkey vultures to desert flowers and saguaros cactus….A colorful and engaging look at a fascinating desert biome." — Library Materials Guide
"Color photographs and clearly worded, descriptive text in this slender photo-essay…even the glossary terms are well written in this excellent introductory work." — School Library Journal
I have written several articles for Outdoor Photographer Magazine in the UK. My stills are represented by Getty Images.
Please contact me for high quality prints of any of the wildlife or landscape images on this site. Prints of the meerkat photographs are not currently for sale. The prints are true photographic prints onto photographic paper. Prints are mounted, signed and numbered. Prices start at £80 + VAT.
I undertake commissions for informal portraiture work and commercial photography. I specialise in observational portrait photography using natural light.
A website selling my fine art photography can be found at www.johnbrownfineart.co.uk