Cinematography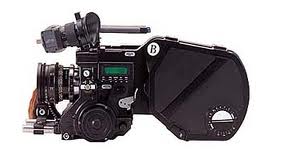 I am a specialist natural history and documentary cameraman based in the UK. I have been making wildlife films for nearly 25 years and have over 50 significant film credits, and a host of major industry awards or nominations, to my name.
Shortly after gaining a biology degree from Oxford University I started my film making career at Oxford Scientific Films (OSF). I spent 7 years at OSF gaining a wide range of experience in a variety of filming techniques and formats. As their staff wildlife cameraman I made significant contributions to many OSF natural history productions, as well as to their film library and commercials departments. I left OSF in 2000 to persue a freelance career.
Most of my freelance work has been for the BBC's Natural History Unit, and I have worked on many of their major series over the last 10 years including Life in the Undergrowth, Frozen Planet, Life Story, Planet Earth II and Dynasties. In addition, I have produced, directed, or filmed several individual films for BBC2's Natural World strand. I have also worked on productions for Granada Wild, National Geographic, Animal Planet, The Discovery Channel, Silverback and Brian Leith Productions.
I have significant experience of many of the techniques and equipment used in modern natural history & documentary film-making including:
Long-lens
Macro – including full 6-axis motion control
Timelapse – with 6 axis motion control
Highspeed including Phantom 4K Flex cameras
Observational & presenter led sync
Bluescreen / greenscreen & filming for CG comping
Infra-red / lowlight
Selex & FLIR thermal cameras
Jimmy Jib III / ABC Crane
Remote, motion activated, camera rigs
Movi / Ronin gymbals
Drone / UAV, CAA GVC Certified
I have a wide range of experience of lighting large and complex sets, interiors and tanks for underwater filming.
I have worked in over 30 countries, and in a wide range of habitats; from high altitude to the tropics and deserts to the arctic and antarctic. My background as a biologist with a broad range of field experience helps me communicate with other biologists and researchers in the field to quickly assess the filming potential in any given location.
I hold a current multiple entry 'I' Visa to the USA, a 'Lecuturer Grade' Level 4 BTEC in Surviving Hostile Environments, CAA GVC Drone certification and a licence to operate boats on the Panama Canal.