Other instruments
Continuing my general obsession with stringed instruments here are a couple of other lovely things we have in the house: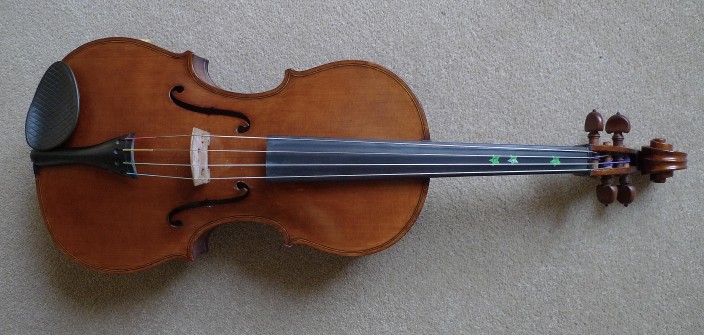 This was my grandmother's viola, a very beautiful instrument apparently made for her by her great uncle, it dates from 1934. My son, Max, is starting to learn the violin, so I'm joining in the pain and learning too. It's very strange playing an instrument without frets (you can see the guide stickers on the fingerboard!), and the bow, as a method of driving the strings, takes a bit of getting used to. But I am really enjoying the noises!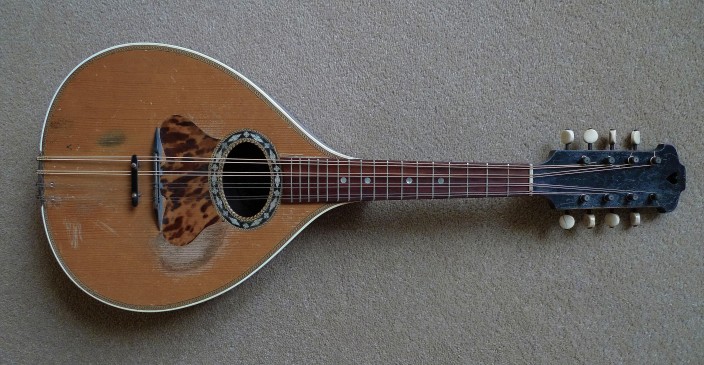 This lovely mandolin was given to me by Brenda, our next door neighbour. It's made by a company called Arthur O. Windsor, based in Birmingham, England. I'm not sure of the date (there's nothing on the label to indicate when it was built) – it belonged to Brenda's father, and has clearly seen a fair amount of action. It's very lightly built and sounds fantastic, although my mandolin skills a rather lousy.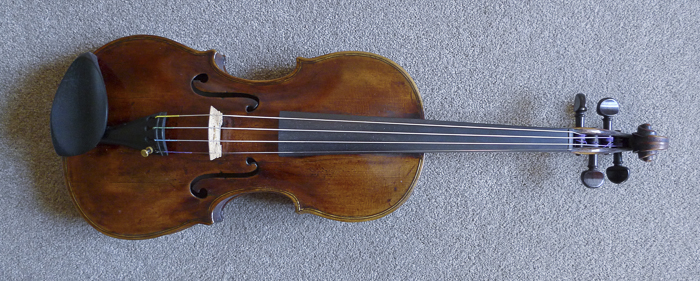 This was my Grandmother's violin, which she played throughout her life. There is a tiny label inside which dates it at 1689 – which would place its birth during the golden age of Italian violin building – but, sadly, it's almost certainly younger than that. It's a beautiful instrument, played by a beautiful woman.