There are a couple of film projects that I have been involved with coming up over Christmas and the New Year. The first is a film in the Dynasties series, this time about meerkats in the Kalahari, Botswana. This is broadcast on the 28th December at 19.30 on BBC1. The BBC webpage, with clips and behind the scenes info is here.
The second project is a series called Perfect Planet which will be broadcast on BBC1 on Sundays at 20.00 all through January. I filmed for the Weather episode to be broadcast on the 17th January, more information on the BBC website here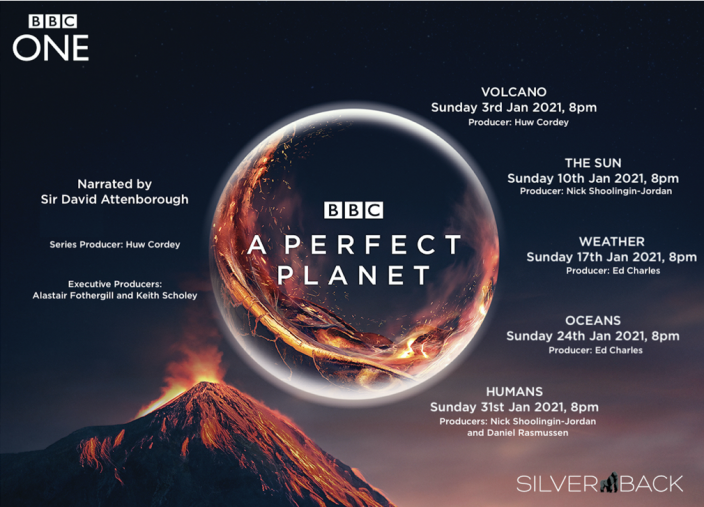 The Dynasties: Chimpanzee film, on which I was DoP alongside Mark MacEwen, won the Jury's special Panda award at Wildscreen 2020. The Wildscreen Panda Awards are the natural history film industry's equivalent of the Oscars. Mark and I had been nominated for cinematography for the film, which we didn't win, but the jury's award feels really special as it acknowledges the film – and the amazing team who worked so hard to make it – as a whole.