I have owned a Jimmy Jib III with hothead for over 10 years and used it on multiple productions – we've hauled it up to the top of Ankor Wat Temple in Cambodia and to thermal hot springs in Japan – and many other weird and wonderful locations. My jib has a 15ft reach and really enhances the production value of a sequence. I am also very familiar with the ABC and Satchler cranes.
I have a Digidolly kit which is a really compact and light piece of equipment allowing you to quickly get very smooth tracking shots – either at ground level or at conventional camera hight. It has a 6m run, and its rigid aluminium rails mean that you can set it up on uneven ground and still achieve smooth shots.
I also have lots of experience of setting up and using cable dolly rigs. We did lots of cable dolly work for the Madagascar series – including a 4-week trip dedicated solely to cable dolly work.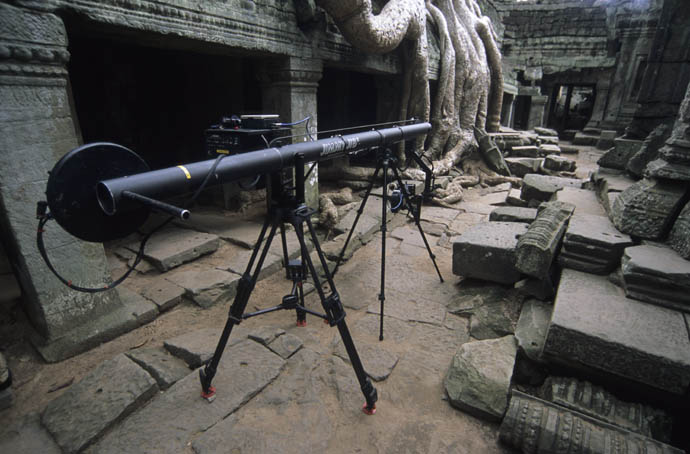 I have been using handheld gimbals such as the Movi and Ronin 2 since their inception and have delivered key sequences using gimbals to landmark series such as Seven Worlds and Frozen Planet II.
I am fully trained to use the GGS gimbal and have a motorised P + S Technik Skater Dolly for rotates and tracks on a macro scale.
I have designed and built a high precision modular 6-axis macro motion control rig allowing for unprecedented control and creativity when shooting macro sequences.