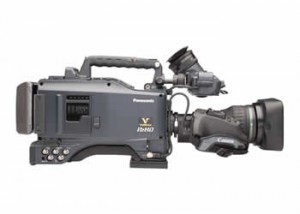 I have a wealth of experience filming long lens behavioural sequences (Planet Earth, Life & Frozen Planet, Africa for BBC1 and Ganges, Madagascar and multiple Natural World films for BBC2).
My background as a biologist, and years spent in the field, have given me an in-depth understanding of fieldcraft, and how to best locate hides and tree platforms to deliver sequences of rare and sensitive behaviours. I pay particular attention to the quality and direction of light, and to telling the story of the event, so my sequences deliver on an very high aesthetic and narrative level.
My favourite long-lens sequence was of Japanese Macaques in the Kamikochi Highlands (Snow Monkey, BBC2 Natural World). We had been given special permission to film in the area which is usually closed during the winter. Temperatures can reach -40C, with several metres of snow covering the ground, it's utterly incredible that primates can survive here. One of the tricks they use is to forage for insect larvae in the thermal-fed rivers and streams that flow through the valley. It is a behaviour I really wanted to film – but just finding the monkeys was hard enough given the terrain and the depth of the snow.
We spent several days catching rather unsatisfactory glimpses of the group, then, one afternoon, it all came together. Heavy snow was falling; sheets of huge flakes silently dropping, and the group headed down to the river. For about half an hour they worked their way down stream and right past me, turning over rocks looking for morsels of food. It was a totally monochrome scene, eerily silent, with a real post apocalyptic feel, beautiful but very subdued and rather mournful and I'll remember it for the rest of my life. View the sequence here.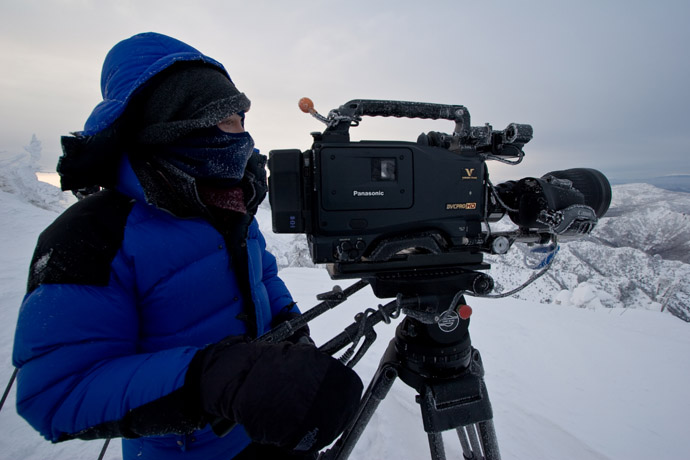 The bulk of my work over the last 10 years has been long lens, delivering key sequences to series such as Planet Earth II, Seven Worlds and Frozen Planet II in addition to filming complete films for the Dynasties series – Chimpanzee and Tiger.