BBC Natural History Unit, 3x 50 min
August 2007, BBC2
Principal cameraman on programme 1, sequence cameraman on Programmes 2 & 3
'Breathtaking photography' The Daily Telegraph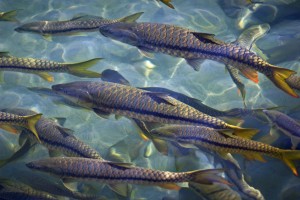 An epic three part series celebrating the natural history, history, and culture that surrounds the Ganges river, broadcast to coencide with the 60th anniversary of Indian independence.
I shot the majority of programme 1, which covers the story from the source of the river in the high Himalayas to the point at which it reaches the floodplains at Haridwar. Programme 2 covers the central plains of India and Programme 3 covers the Ganges delta.
This was a really great series to work on – a fantastic team in the office and in the field – I'd never been to India before and it was a very memorable experience. For programme 2 we travelled throughout the Himalayas, staying in some very ropy, and absolutely idyllic, places.
The highpoint for me was the two trips we made to a tiny village called Tolma – 3,000m high on the edge of the Nanda Devi Biosphere Reserve – as close to eden as you could imagine. We spent over a month there in total, filming Himalayan Black Bears and the lives of the villagers.
On the Ganges DVD there is a short film in the 'extras' section about Tom Clarke and I filming the bears in Tolma.
Here is a sequence about the beautiful village of Tolma, here is a portrait of the Valley of Flowers and here is a sequence featuring mahseer fish at a Hindu temple.