A fantastic, if rather hectic, few weeks at home, and now heading off again just as summer seems to be finally happening. Next stop is Belize, or, to be more precise Carrie Bow Cay, an island the size of a couple of tennis courts 14 miles off the coast – it looks unbelievably idyllic.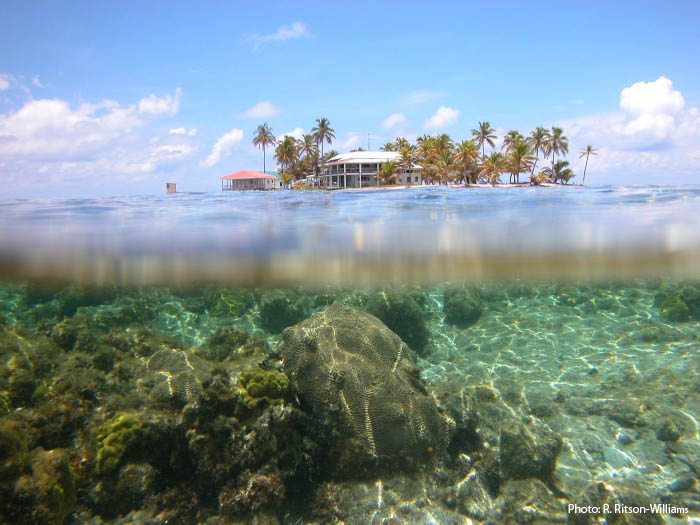 It's the site of the Smithsonian Caribbean Coral Reef Ecosystem lab – and very nice too. I'm filming a sequence about hermit crabs for the BBC's Survival series, a really great story of the hermit crab 'housing ladder'  – queues of crabs forming to wait for suitably sized shells become available – I'm sure it won't be as straightforward as it sounds but it'll be a really fun story to try to tell. We've got three weeks, I'll take my mask and snorkel just in case …
During the time at home since my last Survival shoot I've been flat out with other filming work. I was Director of Photography on a short feature film for first time director Nic Evans. Scareful –  a very cool screenplay that culminated with divers bursting out from the River Thames. All shot around Whittenham Clumps in Oxfordshire, a lovely cast and crew and great fun.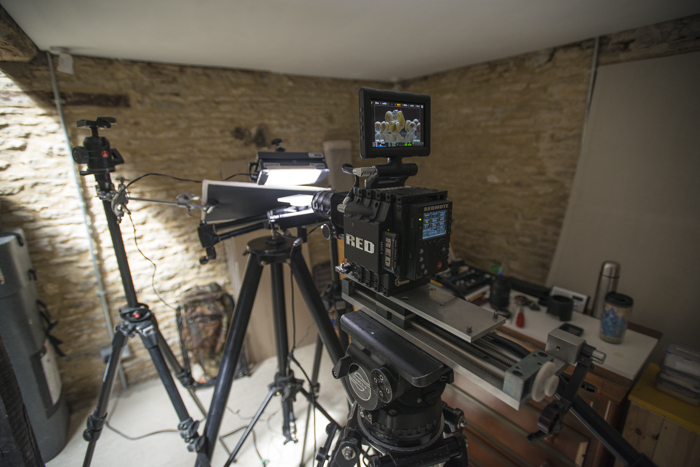 I've also spent three weeks in my studio filming macro sequences for a BBC NHU special about UK butterflies and moths. This was somewhat challenging – the brief was to make eggs, pupa and larva to look like high art jewellery, and often the subjects were barely more than 1mm in size.
The results are beautiful – some of the pupa (silver washed fritillary's in particular) are absolutely stunning in their architecture. It took me right back to my childhood, I had 9 different species of butterfly and moth larva to keep happy for three weeks, and I came to really enjoy the daily routine of going out and foraging for the appropriate food plant for each species. My office was full of little tupperware boxes full of high maintenance wriggling things – just like my bedroom was when I was little, weird how things come full circle.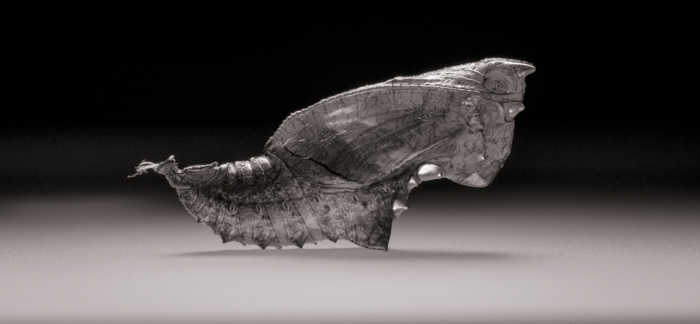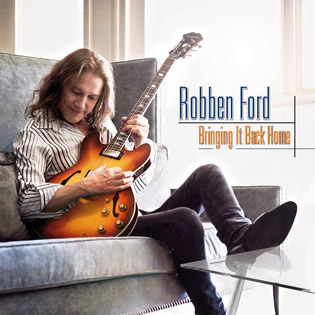 I've also managed to get to see two of my musical hero's in the last few weeks; Eric Johnson and Robben Ford both toured the UK this spring. Both gigs were fantastic, two individuals with very different styles, but who both play the guitar about as well as it has ever been played. The Robben Ford concert was particularly memorable – I've heard people say that seeing him play is akin to a religious experience, it was very very special.
Seeing Robben got me thinking about the type of guitar he plays, and I'd remembered that when I first started getting really interested in the guitar – 30 odd years ago – he played a model called the Fender Esprit. This was a slightly strange attempt by Fender to move into territory occupied by their key rival, Gibson. Fender designers came up with a very cool double cut-away, hollow body guitar with two humbucker pickups and a set neck, just like a Gibson ES335.
Fender's US manufacturing had pretty much ground to a halt in the mid '80's so these instruments were built in Japan and their quality was absolutely outstanding. They were fantastic instruments but never really caught on, and were discontinued after 3 years of production (although the Fender Custom Shop will make you a new one if you have a spare kidney to sell). I didn't have anything like this type of guitar so I looked on E-bay, and there, somewhere in Nashville, was an '84 Esprit Standard going very cheap. Now it's here in Oxfordshire with me.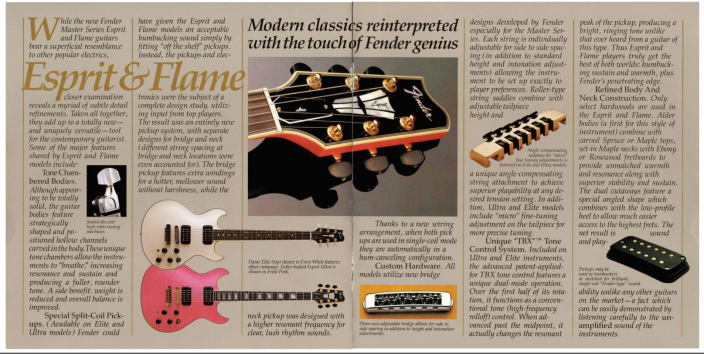 It's going to need some work (but that's the most enjoyable part), the finish was rather bruised and the hardware was very tired, the neck had been broken and repaired and it'll need some work on the frets and a new nut. It'll end up being a wonderful instrument, and it'll be very satisfying to resurrect something that was languishing in the corner of a music shop. They are such good value that I picked up another Esprit Ultra recently too – this needs less work, but I'll probably fiddle with it anyway. These really are one of the great unsung electric guitar designs, they'll be highly collectable one day – wonderful instruments; very cool and very rare.
And finally, for the first time since our honeymoon 10 years ago, Julie and I managed to escape abroad for a holiday with the boys – a brilliant week in Kos. Swimming and eating ice-cream, we should probably do this more often.