x4 50min films with x10 min 'making of' films attached
Narrated by Sir David Attenborough
Nominated for the Royal Television Society 'Best Natural History Programme' 2012
Nominated for Best Cinematography, EMMY News & Documentary awards 2012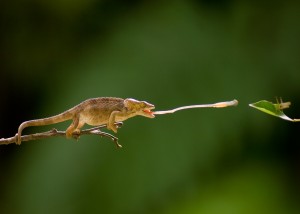 These films represent the first comprehensive portrait of this incredible island. Programme 1 is an overview of the island and sets the context, in terms of geology, biology and history, for the rest of the series. Programmes 2 & 3 then roughly spilt the island in two; Programme 2 dealing with the eastern side, Programme 3 with the west. Programme 4 'Attenborough's Egg' sees Sir David return to Madagascar 50 years since he first visited, examining how the island has changed and looking at new evidence concerning the life, and extinction, of Aepyornis – the 10ft tall 'elephant birds' that once stalked the island, and whose eggshells still litter certain the beaches in the south of the island.
I filmed across the whole series, filming most of programme 2, and the opening sequences for programmes 1 & 3. In addition I did a dedicated 'cable dolly' shoot for the entire series. I can also be spotted, looking like an idiot, in the Programme 2 'Making of' programme.
While some locations in Madagascar, such as Berenty in the south, are very easy places to work and have a good tourist infrastructure, much of the island is still pretty wild and remote. For Programme 2, which took in much of the forested areas in the north east, and the highest peaks in the central spine of the island, we were really pushed off the beaten track, often filming in very remote and difficult areas. We were the first crew to film the tiny population of Ring-Tailed Lemurs at the top of the Andringitra massif, the Red Ruffed Lemurs on the Masoala Peninsula, and the beautiful Silky Sifaka's in Marojejey.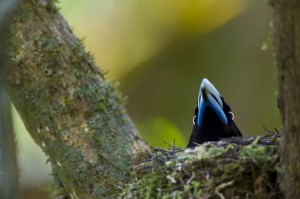 This was a very difficult production to work on; there was a coup in Madagascar in January 2009 which threatened to stall the entire series due to security risks. Eventually the BBC would only let us go if we completed a course in 'Surviving Hostile Environments' taught be the British Special Forces. When we finally were given the green light to head off and start filming we were carrying flak jackets and helmets – under strict orders from the BBC's Health & Safety Department to 'wear at all times'.
The coup had meant that most of the foreign scientific community had left the country, so the expertise we usually rely on wasn't there, leaving us to figure things out by ourselves. Luckily we had the incredible Ange Peers, our Malagasy fixer and all round worker of wonders without whom we would probably still be at the airport waiting to get our customs forms stamped.
The results on the screen won't ever tell the story of quite how difficult this series was to make, but the whole experience was made more than bearable by virtue of the fact that the team: Ange, Simon, Mary, Ian, Emma, Jill & Tiana where so fantastic.
Here is the 10 minute Madagascar Diaries film which accompanied the second programme and featured my damp underwear.